本身我好少打呢類email,不過都有遇過罷工或者停業嘅經驗。另外,遇上長假期例如聖誕節/新年,其實都可以用到,咁我都擺低sample畀大家參考吓啦。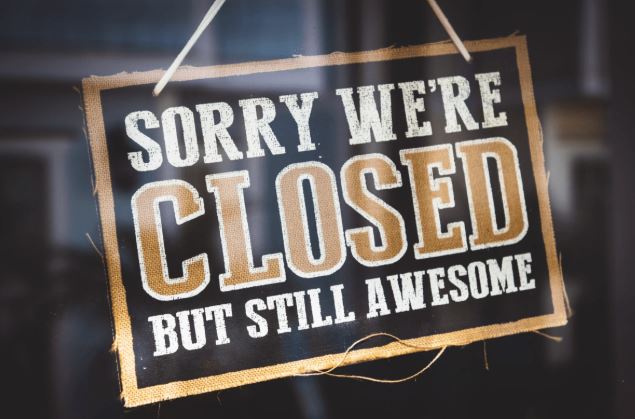 Sample 1
Our office will remain closed until the end of this week for
strike (停業原因). We assure you that all your emails will be answered as soon as we return to the office.
Thank you for understanding!
---
Sample 2
Please note that our office will be closed from 23 Dec to 26 Dec. We will reopen 27 Dec, and close again for 30 Dec and 31 Dec.
We wish you all the warmest of holiday!
---
Sample 3
Thank you for your email, but our company is out of the office, celebrating Christmas (打節日名). Unfortunately, it means we will not be able to send you any reply until 27 Dec (開番門個日). We apologize for the delay but wish you a wonderful holiday season.